Site Folder Delivery
Site Folder delivery method saves your generated files in a folder on 'Generated Files' page. There is a default 'Site Folder' delivery method that saves your files in the root folder and it can't be deleted.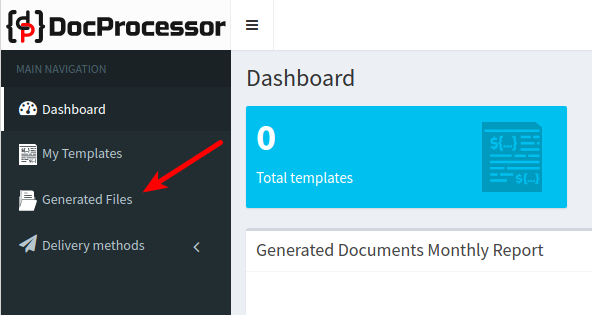 Your files are always visible only to you. You can navigate to 'Generated Files' page as follows:
This place is fully managed by you and your document will stay there all the time until you decide to delete it. You can create a folder and choose it for delivery.
To do this start creating a new delivery method with type 'Site Folder' on 'Delivery Methods' page. Then, type the delivery method name and choose a folder: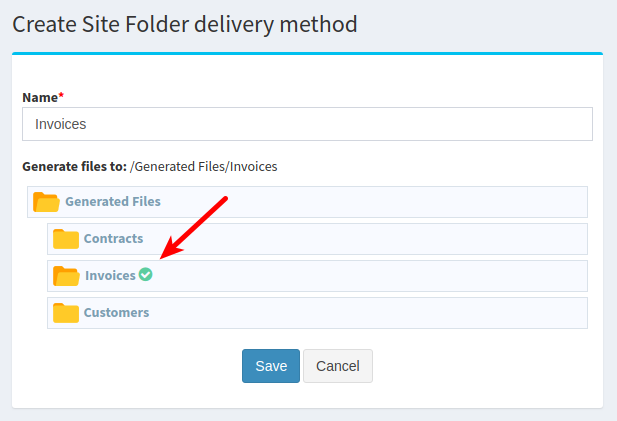 Click 'Save' button and now you can choose the newly created delivery method in templates.
Once you have chosen a folder in the delivery method it can't be deleted and if you try you will get an error:

To fix that you must unset this folder in all delivery methods.
There are a set of additional actions that you can do on 'Generated Files' page. You can download your file, convert it to PDF or ZIP archive.